ARTIST STUDIO CODE
BACKGROUND
Most robots are programmed using a set of coded commands or instructions that tell them what tasks to perform. There are many different programming languages used to do this. Code.org has a block coding programming language, which allows people to write code by connecting blocks that give commands to the artist.
TASK – The "Creators"
In this task, you will learn how computer coding and art go hand in hand. You'll learn how to make a simple square using the turn right coding block and move forward coding block. 
ADDITIONAL RESOURCES
If you'd like to engage with more challenging artistic coding activities, please visit the following links:
REFLECT
How do you feel about being creative and having independence in these types of activities? 
RIASEC CAREER CONNECTIONS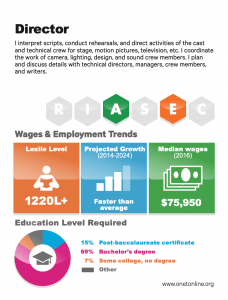 Click Here to go to the next station