CYBERSECURITY
BACKGROUND 
Take cybersecurity into your own hands. In this activity, you'll defend a company that is the target of increasingly sophisticated cyber attacks. Your task is to strengthen their cyber defenses and prevent attacks by completing a series of cybersecurity challenges. You'll crack passwords, craft code, and try to defeat malicious hackers.
TASK – The "Thinkers"
Click here to start helping companies defend themselves against cyber attacks.
REFLECT
How do you feel about investigating and analyzing these types of activities? 
RIASEC CAREER CONNECTIONS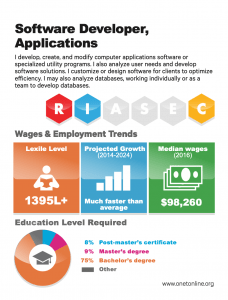 Click Here to go to the next station