LEARNING CIRCUITS
BACKGROUND
How do lights turn on with the push of a button? Why is it that I can click a button to turn my electronics on or off? Did you know that this takes place because of what we call CIRCUITS? Watch the video below that explains how circuits work and learn how our friends Jessi & Squeaks make their very own.
TASK – The "Doers"
In this task, you will engage in an activity where you will learn about the positive (+) and negative (-) flows of electricity and how you can use it to power various devices. 
Please visit the following website: Learning Circuits

(link will be provided at the end of the instructions)

Select an Avatar & Choose a Fake Screen name 

Choose from Electricity Basics, Simple Circuits, Circuit Basics, etc. to learn how circuits play different roles. 

Once you are finished, you may take the quiz to test your knowledge of circuits. 

Here's the link:

https://www.learningcircuits.co.uk/

 
ADDITIONAL RESOURCES
If you'd like to engage with more challenging circuit games, please visit the following links:
REFLECT
How do you feel about problem-solving activities? 
RIASEC CAREER CONNECTIONS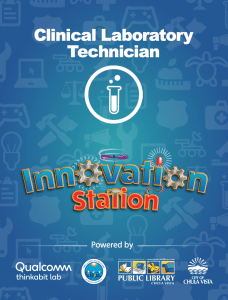 Click Here to go to the next station